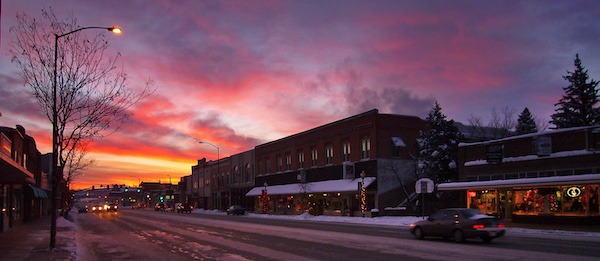 Winter Fun
5 Fun Winter Activities To Try While Visiting Lander, WY
Lander is the ideal location for trying out new winter activities! Wyoming winters are known to be cold and long. But here in Lander, nestled in the Wind River Basin — Wyoming's "Banana Belt" — you can experience abundant snow and sunshine without Wyoming's famous harsh and biting winds. What's more, if you travel just 8 miles outside of town up into Sinks Canyon, you can experience a temperature inversion that keeps the canyon warmer than the valley below! Here are our top recommendations for winter activities near Lander.
Wyoming Skiing
After you settle in and get comfortable in town, you don't have to get back on the road to hit the tracks. If you are not looking to travel very far to get your skiing fix in, head to the Lander Golf Course. Located on the outskirts of Lander, it has 5.3 km of freshly groomed cross-country skiing trails as well as a great place to grab a bite after your workout.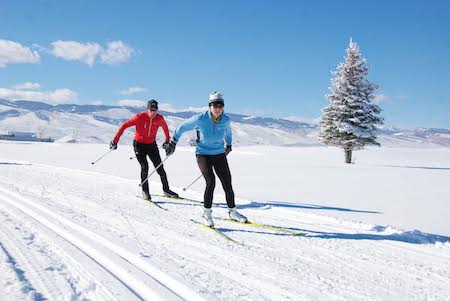 In addition to cross country skiing, Beaver Creek Nordic Ski Area offers challenging courses for skate skiing. A little farther out of town, 22 miles to be exact, these trails wind in and out of forests and meadows, offering peaceful solitude and beautiful scenery.
Last, but not least, if you are a fan of backcountry skiing, Lander is the perfect place to have your next adventure! While you can certainly head up to Sinks Canyon to find an untouched route, if you are feeling up for a little drive, you should head to Togwotee Pass. This is not just a snowmobiling hot spot—it has also made a name for itself among backcountry skiers.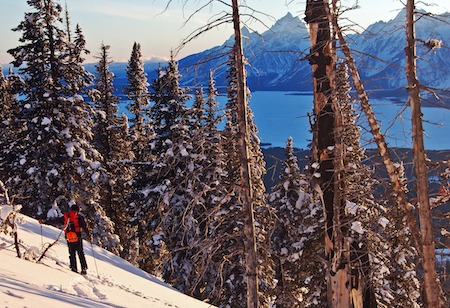 Wyoming Fat Tire Biking
Fat biking is a great way to spend time outside while enjoying the snow. You don't even need to own a fat tire bike to try out this activity! The Bike Mill and Gannett Peak Sports offer bikes for rent. For only $45 a day, you can have a fat tire bike all to yourself to go out exploring in Sinks Canyon, Johnny Behind the Rocks, or wherever your tires will carry you.
Looking for a tamer biking experience? In addition to its cross-country ski trails, the Lander Golf Course also has a 2.5 mile, packed loop that is perfect for activities ranging from fat biking to snowshoeing.
Wyoming Snowshoeing
It's relatively easy and inexpensive to find yourself a pair of snowshoes to rent for the day. And, with a lot of snow, it is a much more feasible option than pure walking and hiking…especially if you do not want to sink up to your knees when you take your first steps of your snow day adventure. Want a quick little hike? Head out to Sinks Canyon to explore around Bruce's Bridge or, if you are looking for a longer walk, see if you can make it up to the Popo Agie Falls! Either way, be ready to see some stunning sights, ranging from snow-topped trees to frozen falls. 
Wyoming Snowmobiling
The Wind River Mountain Range offers some of the best terrain in America. Not only are you surrounded by breathtaking mountains, you also have the opportunity to spot wildlife. If you are looking for many miles of trail and untouched snow, head for the southern end of Continental Divide Snowmobile Trail to experience over 800 miles of terrain. This is the easiest way to access the renowned trail from Lander!
Another place to stop by if you are looking for fresh powder is Togwotee Pass. Known as Wyoming's snowmobiling mecca, you will not be disappointed! Togwotee gets over 600 inches of powder every year, and has over 600 miles of snowmobiling trails. Whether you decide to go off trail or join a guided snowmobiling tour, these trails will lead you to the deepest, fluffiest snow and make for an incredible winter experience!
Wyoming Sledding
Last, but not least, sledding is a fun way to get outside during the winter, especially if you have kids! If you are in search of gentler slopes and other kids to sled with, definitely head to the Lander Golf Course. While there, you can cross country ski while your kids sled down the gentle hills. Or, if you are looking for some untouched snow and steeper runs, drive out to Sinks Canyon, park near the campground, and then go hill hunting. There are plenty of options and the snow is usually fluffy as can be, making it an unforgettable afternoon activity!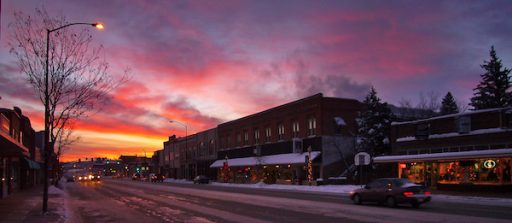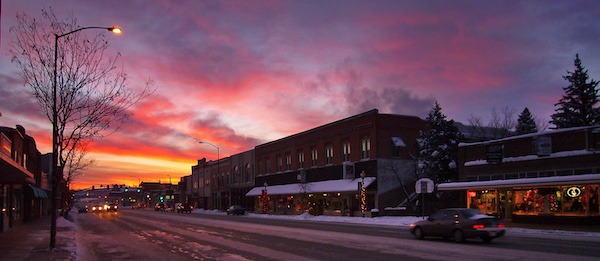 From skiing to sledding, Lander holds a variety of options when it comes to having fun in the winter. Don't let the abundance of snow fool you into thinking you should stay home. Instead, head outside to take advantage of some of the best powder in Wyoming!