Story & Photos By Tobey Schmidt
What does one need to know about hiking and backpacking in Lander, Wyoming? Well, for starters, it's the best! There aren't many towns in the West with such easy access to incredible day hikes or multi-day backpacking trips. 
For visitors with just a day to spare, there's everything from a 1-mile nature loop just 10 minutes outside of town, to a 9-mile round trip to Leg Lake Cirque a bit further out of town. Lander is also known for being a backpacking hub, as it's so close to a myriad of world-class backpacking routes. Whatever you choose, be prepared with your map, essential gear like bear spray and water purifier, and these "must-knows" before you head out. 
Higher Elevation = More Intense UV Rays
At higher altitudes there is less of the Earth's atmosphere to block the sunlight and UV rays. What does that mean for us humans? Well, it's a lot easier for us to get a sunburn on a hike at 8,000 ft. than it is laying on the beach at sea level. 
Whether it's sunny or cloudy, you'll want to put on sunscreen and bring more to reapply. There's nothing worse than burning on your first day of the trip and having to sleep in a tent with a blistered back.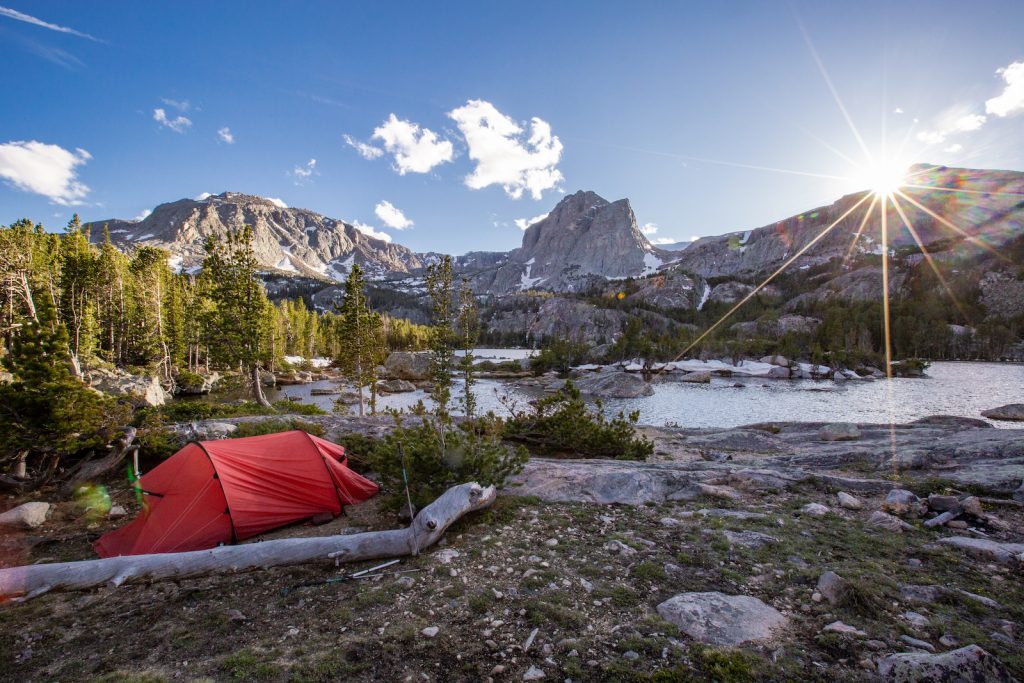 Don't Forget Your Camera. Seriously.
So you might have heard…Wyoming is a beautiful place. If you're going to make an effort to hike 20 miles, you might want to also make the effort to bring your camera. You won't regret it! Phone camera, digital, film, Polaroid, disposable, anything will do. 
If you bring an expensive piece of technology like your phone or camera, just make sure you have a dry bag or plastic baggie to keep it safe in case of unexpected precipitation. 

Weather Can Change Quickly
As is the case in most Rocky Mountain ranges, weather can take a quick turn for the worst. It's better to carry more weight on a hike than be caught in a bad storm and not have enough layers to keep you warm. This is more important for longer hikes and backpacking in Lander.
Even if the weather forecast shows sunny skies and perfect temperatures, we recommend always bringing rain gear and cold-weather layers like a hat, gloves, and wool socks. Thunderstorms are more common in the afternoon, so try to start your day early.

Consider Bringing a Fishing Rod & License
The Wind River Range has some of the best high alpine fly-fishing in the state. If the weather is warm enough and the rivers and creeks aren't still frozen, consider buying a fishing license and bringing a rod out on your hike with you. Imagine hiking to a beautiful campsite, fishing in a creek, and cooking up what you caught for dinner!

There's Water Everywhere, So Bring Your Suit!
Lander might be located in a high desert environment, but water seems to be ubiquitous! Whether you're hiking to a waterfall or backpacking in the Cirque of the Towers, you'll want to bring something to swim in. All of the rivers, creeks, and alpine lakes offer visitors a chance to cool off in the heat of the summer.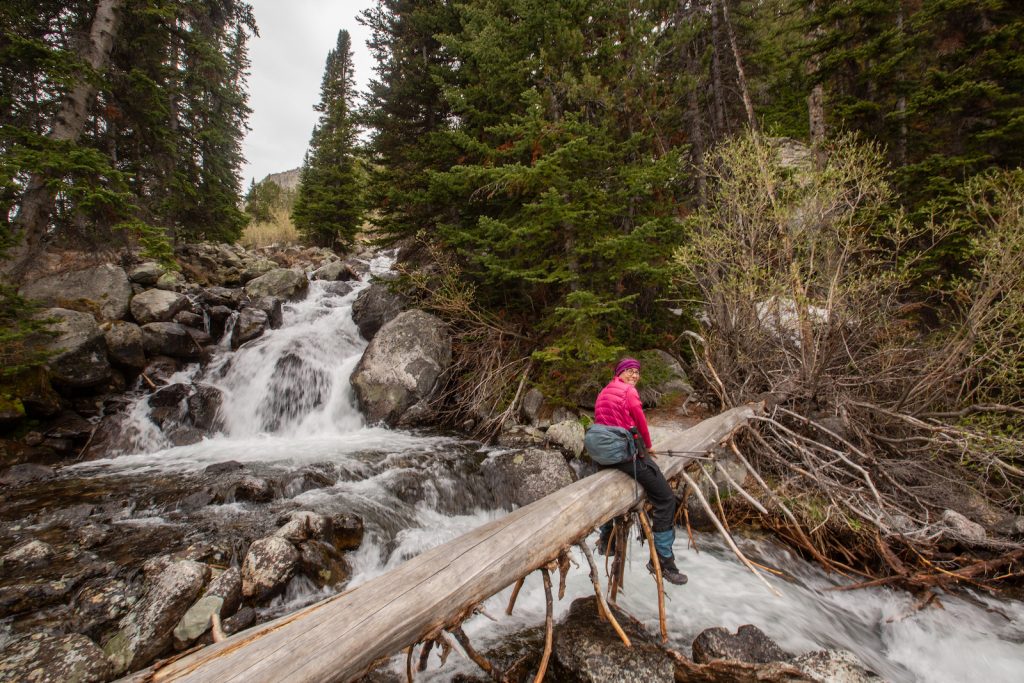 The great part about Lander is how friendly the locals are. If you're in town and need recommendations for hikes or other things to do, stop into an outdoor gear shop like Wild Iris Mountain Sports or Wind River Outdoor Company and pick a local expert's brain. Happy trails!