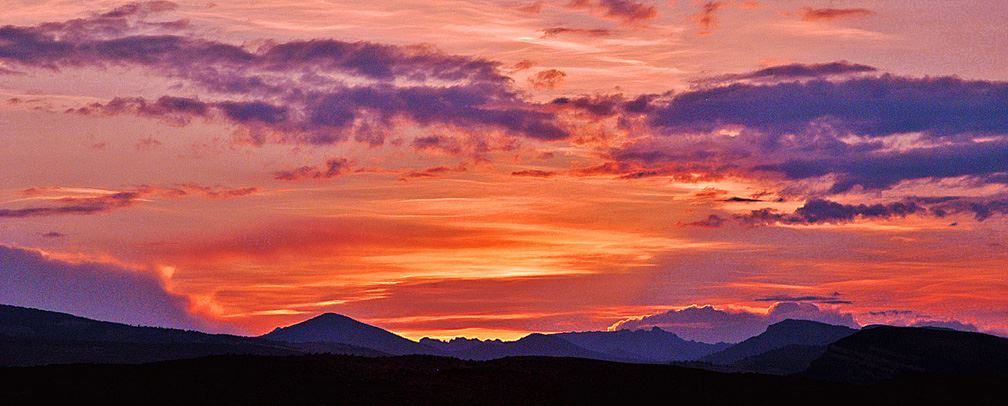 The Lander Valley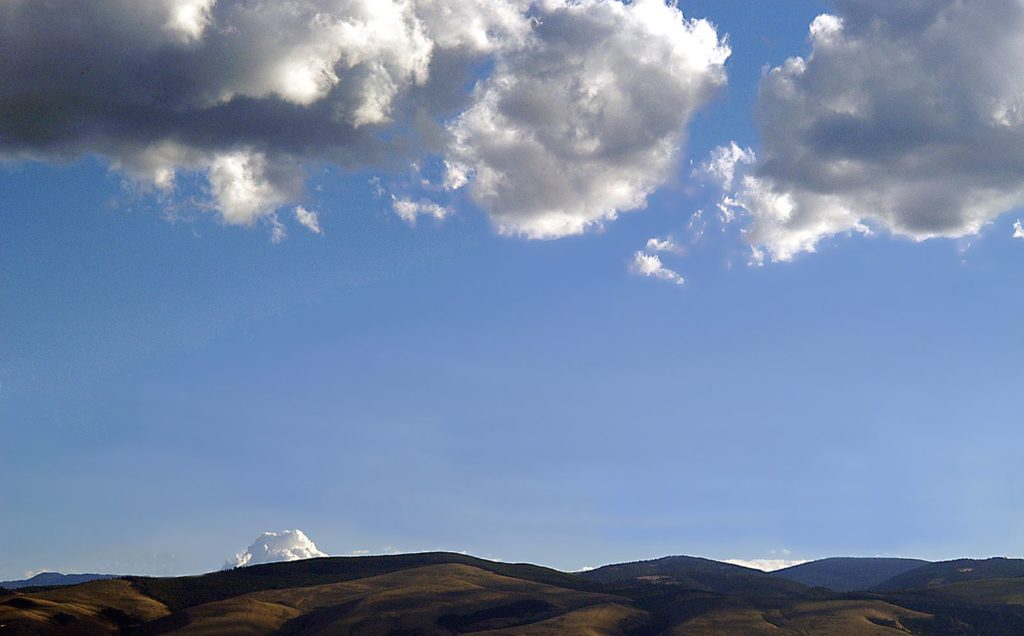 I came to Lander on a whim. 26 and looking for "something else". I had this vague yet powerful idea that I wanted to live somewhere where my heart could be free. Chalk it up to youth, but it made sense at the time. Still does.
I knew that Wyoming existed, of course. I had high school geography just like everyone else. And I knew that if I headed west from Iowa, I would eventually run into it. And I knew that it had mountains. That was all I needed, so West I came.
I landed in Lander just as the aspens in the hills southwest of town were starting to spin their golden leaves.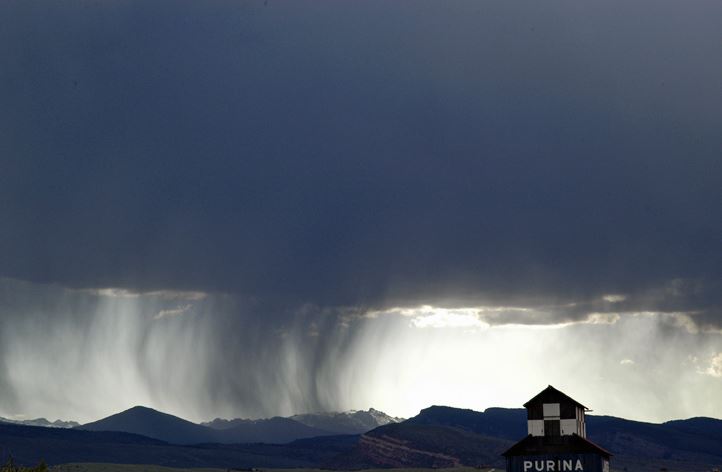 An Eastern Tenderfoot
I stepped into the Lander Bar, and there was no screech of chairs and cessation of talk as everyone stops and sizes up the tenderfoot who just came into town from "back east", just a town that welcomed me with open arms.
I met this crazy cajun from somewhere deep in the swamps of the Louisiana. We became best friends, and remain so to this day. I moved into a small duplex next to this guy from Massachusetts who did his best to keep his Boston accent to a minimum. My son calls him uncle. I made it through my first Wyoming winter. And as a reward, I got to go to my first Lander Brewfest.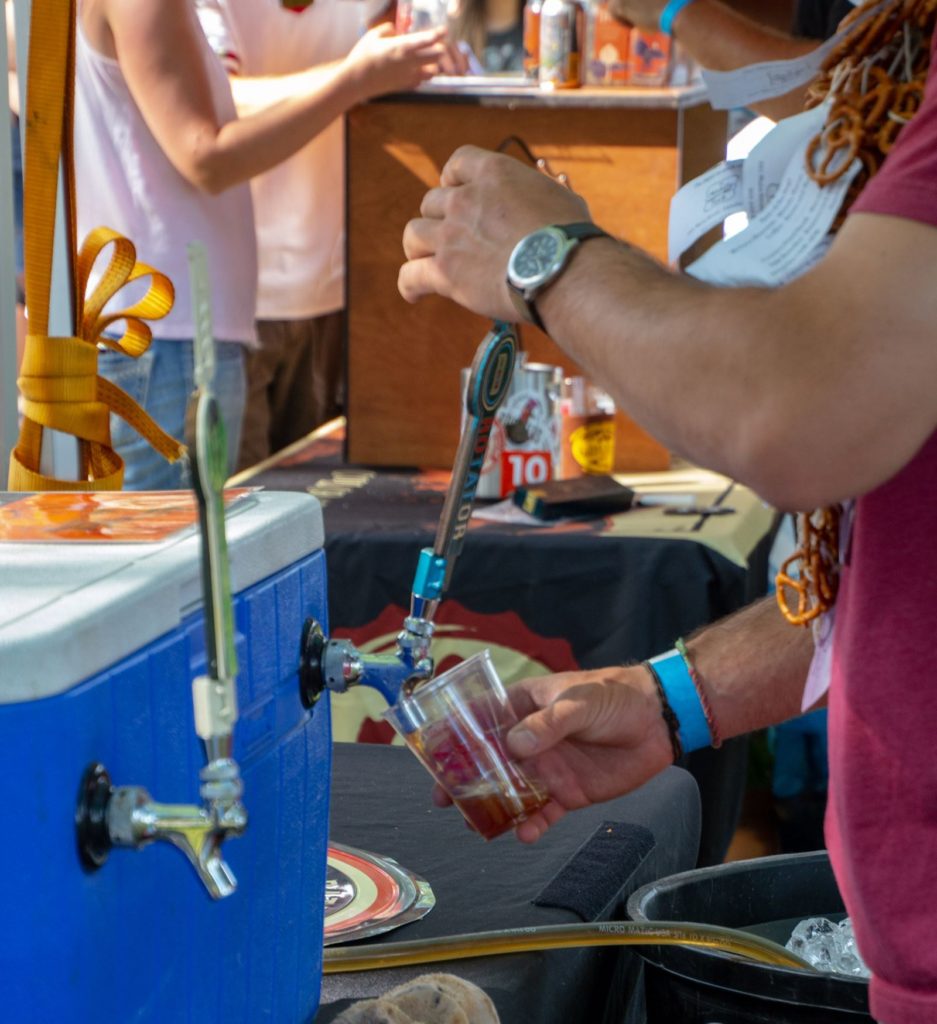 Ahhh, Brewfest. Sheltered under the canopy of the century-old cottonwoods in City Park, it's always been the un-official kick-off to summer around here. Brewers from around the nation come to quench the thirst of thousands of revelers. Some raven-haired beauty from the beaches of Virginia danced to the band that played, and I watched her, transfixed. Eventually I got enough courage to talk to her. We have been married almost 5 years now.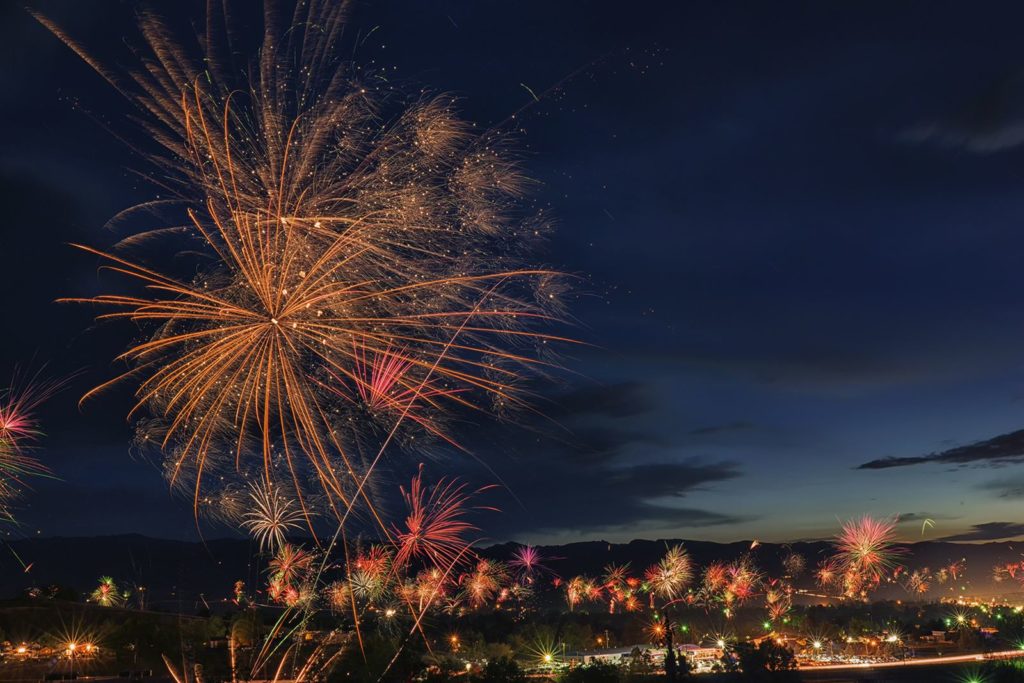 The Rockets Red Glare
On my first Fourth of July here, I went to my first rodeo. I sat on top of a roof of some house somewhere and sent skymortar after skymortar bursting into the night. Everyone else in town was doing the same thing. I had never seen anything like it, and every year I never lose the awe I felt that first night so long ago.
A Playground Out My Backdoor
Everything I love is right out my back door. Many a Saturday have been spent 60 feet up on a wall in Sinks Canyon, forearms pumped out, shaking, staring at the anchor bolts, three moves but seemingly another thousand feet away. If I ever need a tip or two I know I can aways get it from the pros who flock to town during the International Climbers Festival.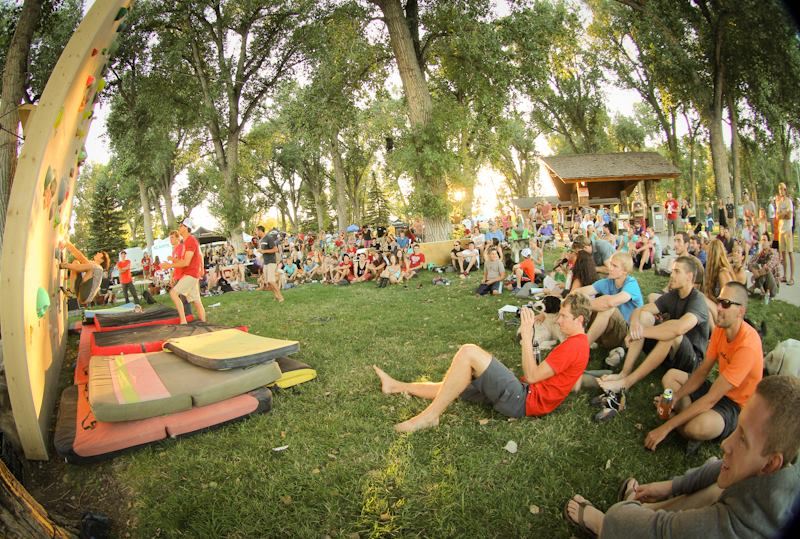 The biggest trout I ever caught I pulled out of Smith Lake.
Accessible through Dickinson Park, the hike to Smith Lake takes you on 5.5 mile pilgrimage through quintessential Wind River Mountain alpine transcendency.
To Yellowstone and Beyond
Yellowstone National Park is three hours away from me, and I have been many times. Never once growing acclimated to the wondery of the place.
The first moose I ever saw was off the Middle Fork Trail.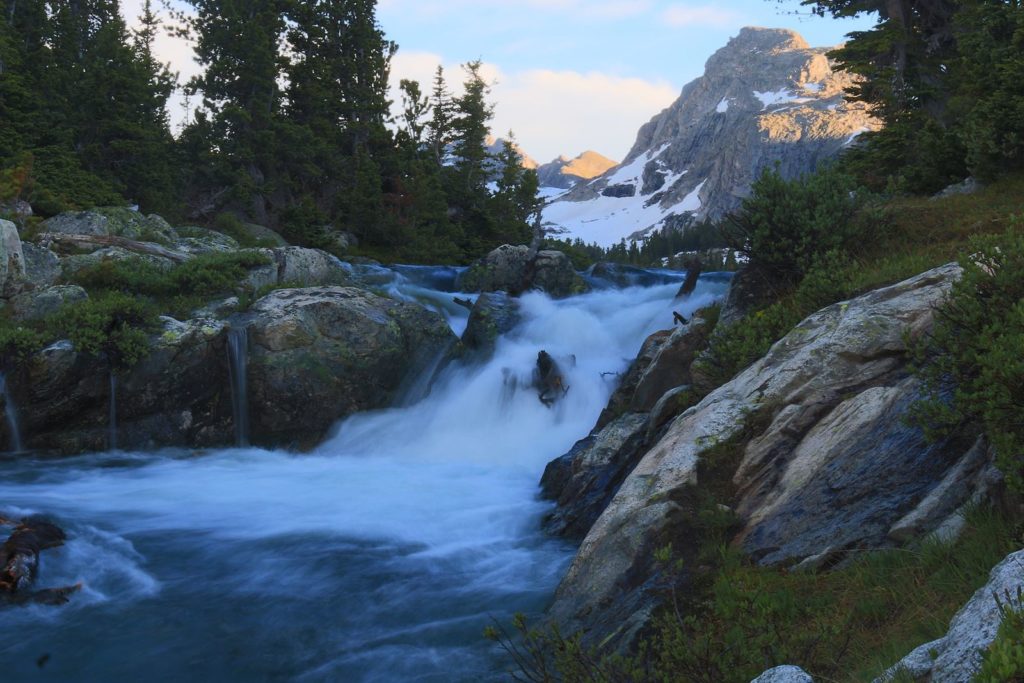 It was mile 14 of the Wind River Peak Challenge, an unofficial endurance race. The idea behind the challenge is to go from Bruce's Parking Lot at the head of Sink's Canyon to the summit of Wind River Peak, the highest peak in the southern Winds at 13,192 feet, and back again as fast as you can. From the trailhead it's 32 miles with an elevation gain of around 8,000 feet. The fastest known time so far is 6:17.36. It took us two days, but we did get to see that moose.
And all this happened on a whim.
That was 15 years ago and my heart feels as free now as it did when I first dropped down from Beaver Rim into this spellbinding little valley sheltered in the arms of the Wind River Mountains.