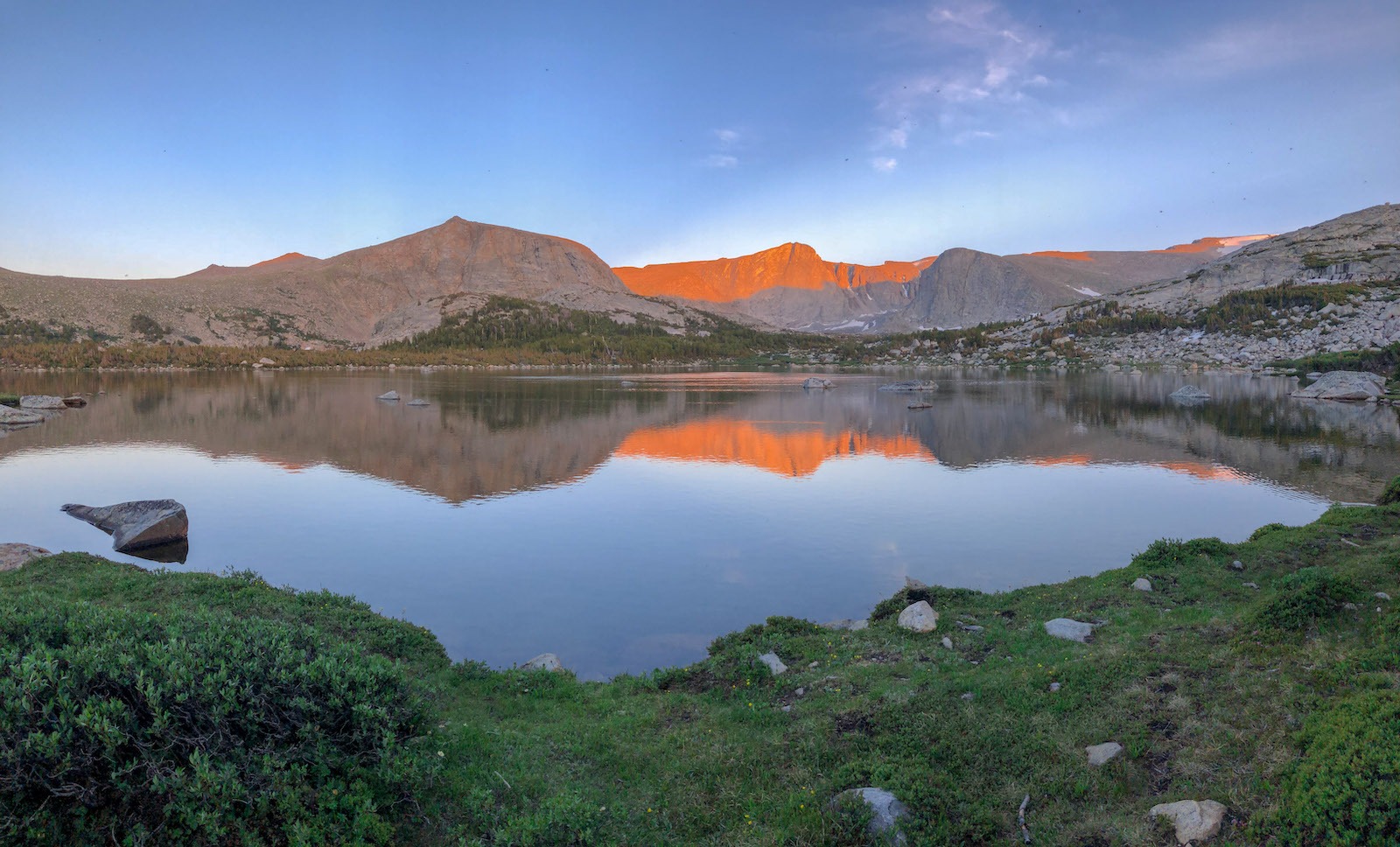 7 Lakes in Wyoming that are Worth the Trip
When people want a water adventure, Wyoming isn't always the first destination to come to mind. However, did you know that there are many beautiful, secluded lakes in Wyoming that are perfect for your next canoeing, paddle boarding, or boating activity? These are the top 7 lakes in Wyoming that many visitors say are worth the trip.
1 Frye Lake
Just a short, scenic drive outside the town of Lander, Frye Lake is the perfect summer getaway. To reach it, you must drive directly through Sinks Canyon and up several switchbacks, which provide you with beautiful mountain views. When you reach the lake, you immediately have the opportunity to admire Wind River Peak. It sets a breathtaking backdrop for all your afternoon activities. Want to stay longer? Frye Lake also has campsites and trails leading around the lake and deeper into the backcountry. Explore to your heart's content!
2 Upper Silas Lake
Located in the Shoshone National Forest, a moderate, 7-mile hike leads you along Silas Creek and rewards you with the stunning views of Upper Silas Lake. The water is chilly, but perfect for cooling off or fishing. While many people love this day hike, others decide to turn it into a short backpacking trip. Hike in during the early afternoon, reach the lake in time to fish or swim, and then set up camp and fry your catch for dinner. This particular lake in Wyoming comes highly recommended and it is the perfect hike to get outside during your time off.
3 Fiddler's Lake
A little less secluded than Upper Silas Lake, Fiddler's Lake boasts 20 lake-view campsites, potable water, and picnic tables. Although it is a popular spot, it still possesses the undiscovered, underpopulated appearance that many Wyoming lake seekers appreciate. This is the perfect spot to bring your family and friends to enjoy the sunshine and scenic mountain views. Spend the day splashing around or paddle boarding, then head back into town to enjoy a delicious burger and some fries.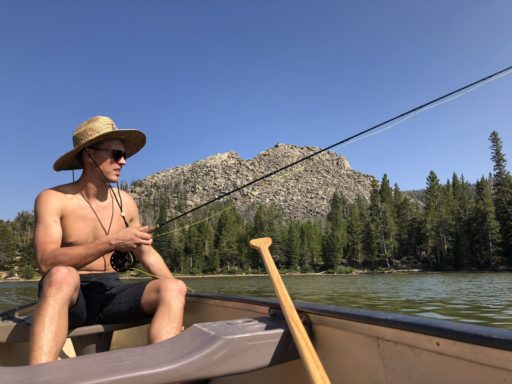 4 Louis Lake
Only an hour drive out of town, this is one of the most breathtaking lakes in Wyoming. Pause and take in nature. If you're into fishing, this is where you can find your trophy trout! Along with fishing, you can also hike around the lake, go canoeing, or camp. Louis Lake is pet friendly and has spectacular views for the whole family to soak up on a day of lakeside adventure.
5 Ocean Lake
Did you know that every year after the holidays locals are invited to drop off their un-decorated Christmas trees at Ocean Lake? Fremont County sinks the trees into the lake to help create a healthy habitat for the resident fish to dwell and hide in. While the lake is famous for its variety of fishing options, it also sports many other activities such as big game and waterfowl hunting, hiking, wildlife watching, horseback riding, and any water sport you care to try. Lakes aren't just for summertime activities, either. Ever tried ice-fishing?
6 Christina Lake
While there are some Wyoming lakes that you can drive right up to, Christina Lake involves a laid-back 5-mile hike. Leading up to the it, you will cross a few creeks and stroll through some lush meadows. After you reach Christina Lake and have finished drinking in the mountain views, feel free to fish or have a picnic. There are some inviting sandy beaches to enjoy along with your well-earned lunch.
7 Worthen Meadows Reservoir
Located at 8,800 feet, Worthen Meadows is a serene and captivating spot. Only non-motorized boating is allowed, so your peaceful escape will never be interrupted by the blare of loud motors. Already thinking of an overnight stay? There are 20 first-come, first-served campsites, and visitors are invited to take in both the daytime scenery and the nighttime stars. There's something for everyone!
These are just a few of the breathtaking lakes in Wyoming, ranging from easy access to secluded getaways. Whichever you prefer, there are plenty to choose from!