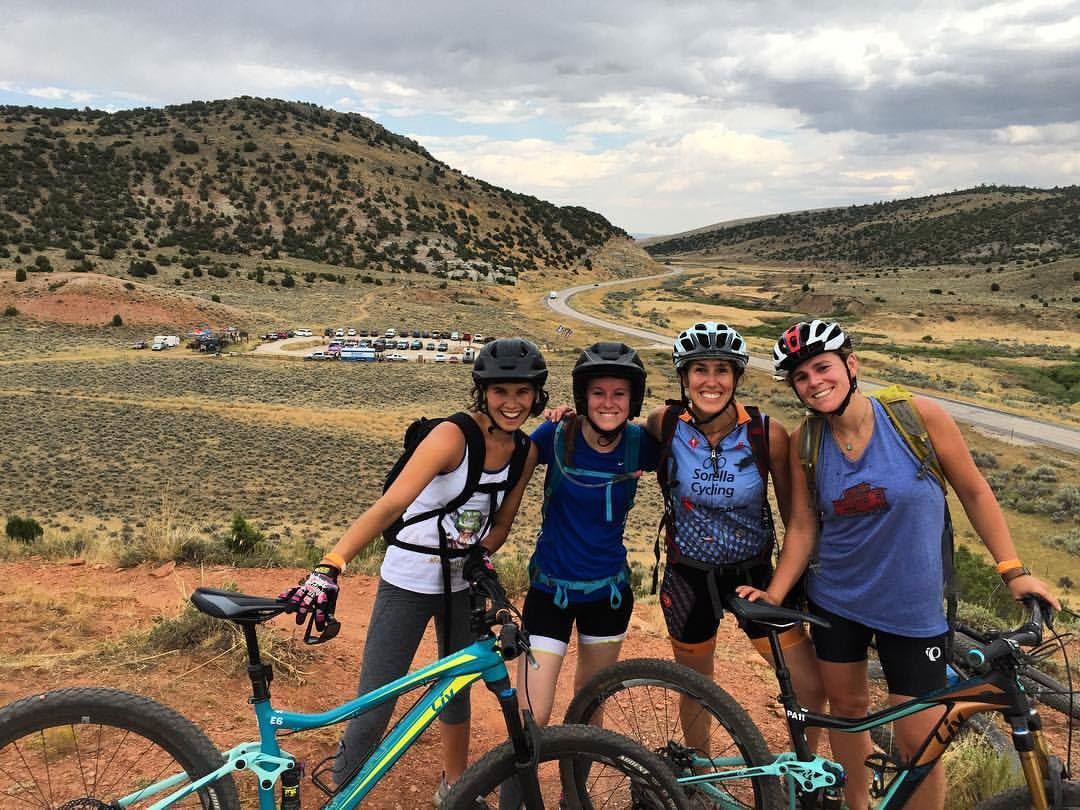 The Best Things to Do in Lander, Wyoming
Lander is the gateway to the Wind River Mountains, which are a dramatic and beautiful playground. Fittingly, this mountain town is best known for outdoor activities, ranging from novice and family levels to professional skillsets. If you want to give any of it a try, you'll find terrain for a range of abilities and locals who are happy to help you learn—and hand you a local beer when you're ready to call it a day.
Visit Sinks Canyon
Visit Sinks Canyon Sate Park and geological wonder, for free. The Middle Fork of the Popo Agie River disappears into a cave and seeps underwater into tiny cracks, only to bubble up into a pool a few hundred yards down the canyon. Stand in the mouth of the cave (The Sinks) and watch the river disappear. Then feed the enormous trout from above the pool where the river makes its re-appearing act (The Rise). Look up the canyon, beyond the Sinks and the Rise, and answer the pull to go exploring.
Go Rock Climbing
Lander is known around the globe for its rock climbing. For decades, locals and avid climbers the world over have developed sport climbing routes in Sinks Canyon State Park, Wild Iris, Wolf Point, and many more locations. Trad climbing, bouldering, and ice climbing also call to climbers—novice to expert. You can head out on your own if you're skilled or hire a local guide to teach you and your family this sport.
Go Mountain Biking
The network of trails in Wind River Country is growing steadily, to the delight of locals and travelers. Nevertheless, you won't encounter any crowds on these trails. The trails are even hot in the winter. If you don't have a mountain or fat bike, or forgot to pack your helmet, the local shop and bikers are ready help out.
Have a local brew
Lander is home to one of the oldest microbreweries in the state: Lander Brewing Co. (in Cowfish and the Lander Bar). There are a handful of brews on tap at all times and a rotating flight of seasonal beers. The names will always remind you that you're sipping in a town with cowboy history and climbing present.
Native American Dancing
Every Wednesday night in the summer, the Eagle Spirit Dancers give an exhibition of Native American dance styles, culture, and history. Learn from an entertaining and educational emcee and get to know the story of the Wind River Indian Reservation from its residents. To wrap up the evening, you'll have the opportunity to join hands and dance to the song and drums of this troop.
Festivals!
The town's vibe at events is lively and welcoming. Join in for the Brewfest, the Jurassic Classic Mountain Bike Festival, or the International Climbers' Festival. Stick around overnight for the chance to give any of the above experiences a try.